Plastic pollution affects at least 700 marine species.
Plastic takes centuries to break down.
Plastic swallowed by sea life is ending up in our bodies.
91% of all plastic around the world is not recycled.
The equivalent of 1 garbage truck of plastic is dumped into our oceans every minute.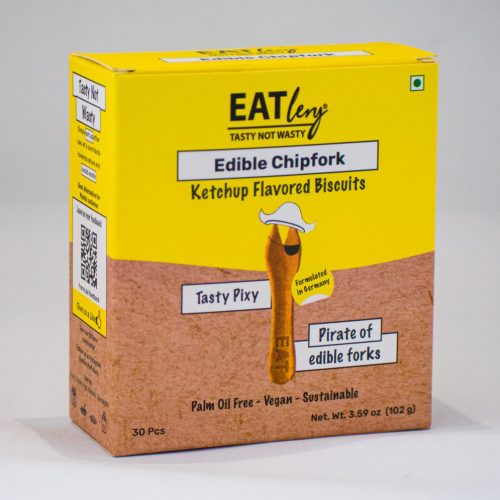 Made from a balanced cereal mix recipe and renewable raw materials, Eatlery Edible cutlery is the perfect solution for all your cutlery needs.
Formulated in Germany , Eatlery Edible cutlery is  free from palm oil, Vegan, Sustainable.
While in use the cutleries do not interfere with the meal experience. The Delicious taste unfolds only when eaten.
" Simply Eat up after use, Let's contribute towards nature and avoid Waste.
Best Alternative for Plastic cutlery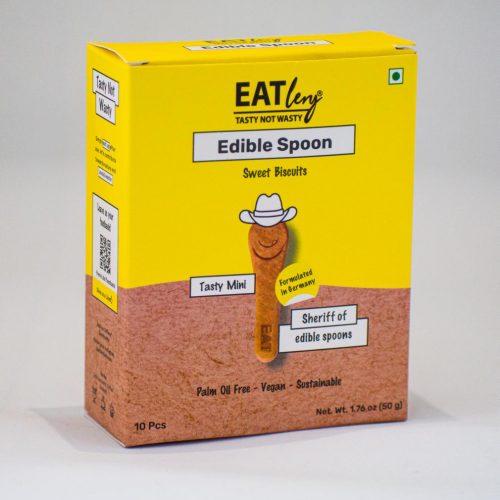 Tasty mini is produced using the German technology with a shelf life of 12 months. In use, the taste of the food is not affected with the flavors of the spoons. The delicious flavor of the spoon unfolds only when its chewed or eaten. 
Our edible spoon is stable for 60 min in cold and frozen food, is sustainable and above all tasty. The "Tasty Mini" is perfect for ice cream, milkshakes, coffee, creamy desserts and much more.
The delicious flavor of the spoon unfolds only when its chewed or eaten. Available as sweet and salty to perfectly suit your taste pallete and dish.
In hot soups the edible spoon lasts at least 15-20 minutes, in hot dishes 40-50 minutes and in cold dishes up to 60 minutes.
It goes very well with soups, risotto, porridge and much more.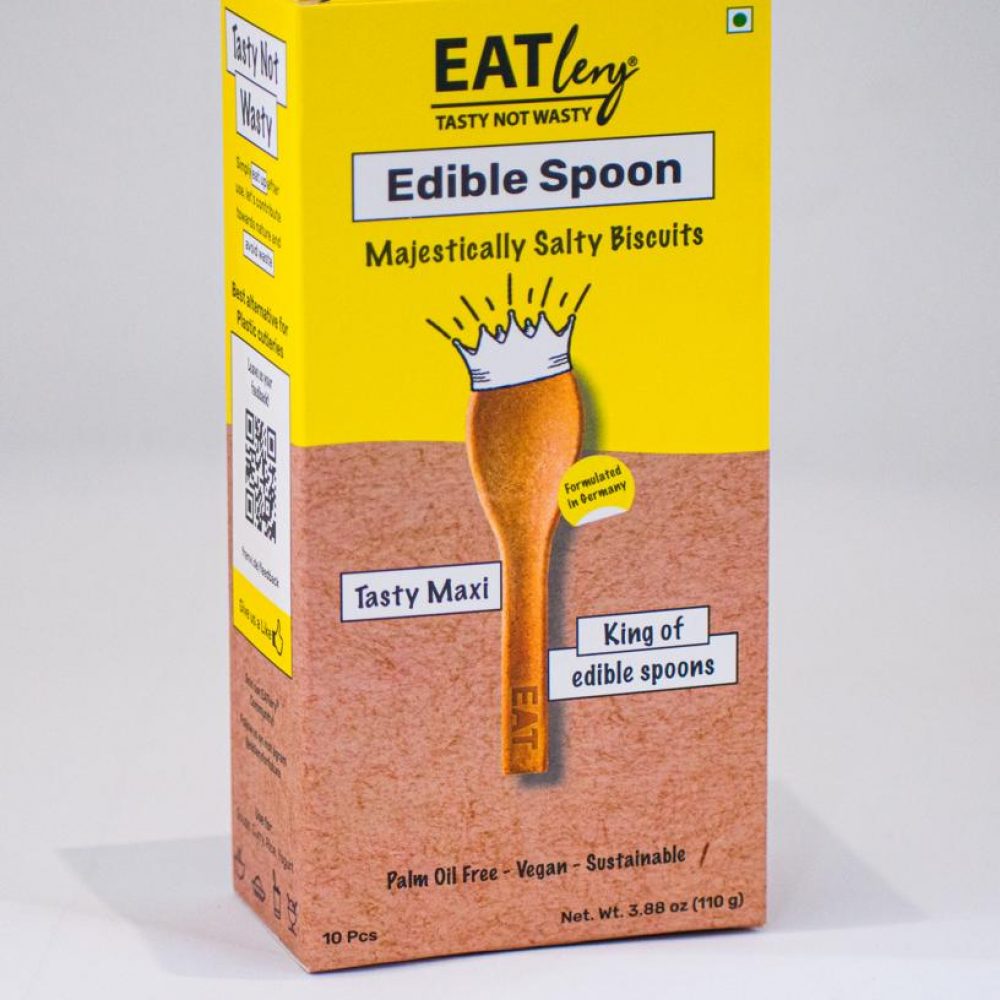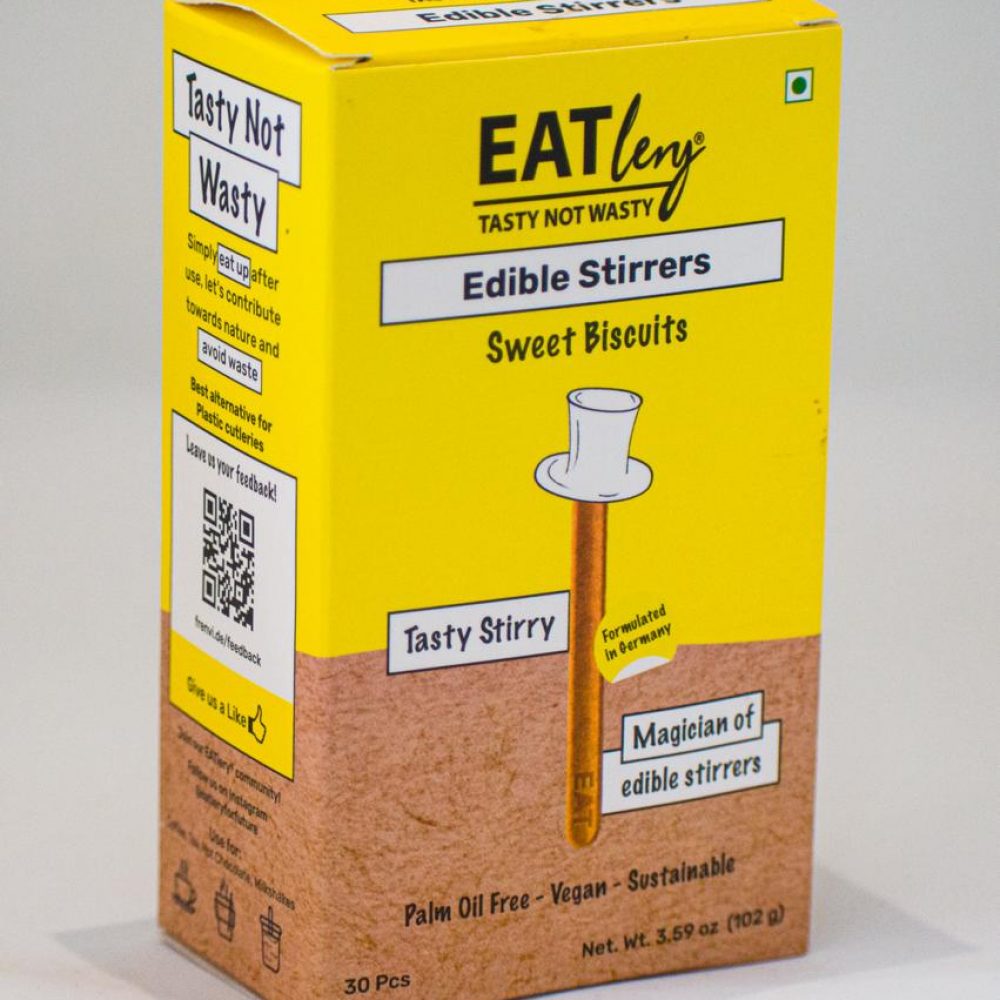 Why use wooden and plastic stirrer in your hot coffees and teas when you can stir and eat them a healthy little snack along with your hot chocolate, tea and coffee.
 Perfect accompaniment with hot drinks with stability up to 10 minutes in the hot drink.
Tasty Chipfork ( Ketchup Flavored Biscuits)
Carefully created a ketchup flavored chipfork to enhance your mealtime experience. The flavor of the chipfork doesn't interfere with your meal unless eaten. Perfect cutlery for all your snacks likes French fries.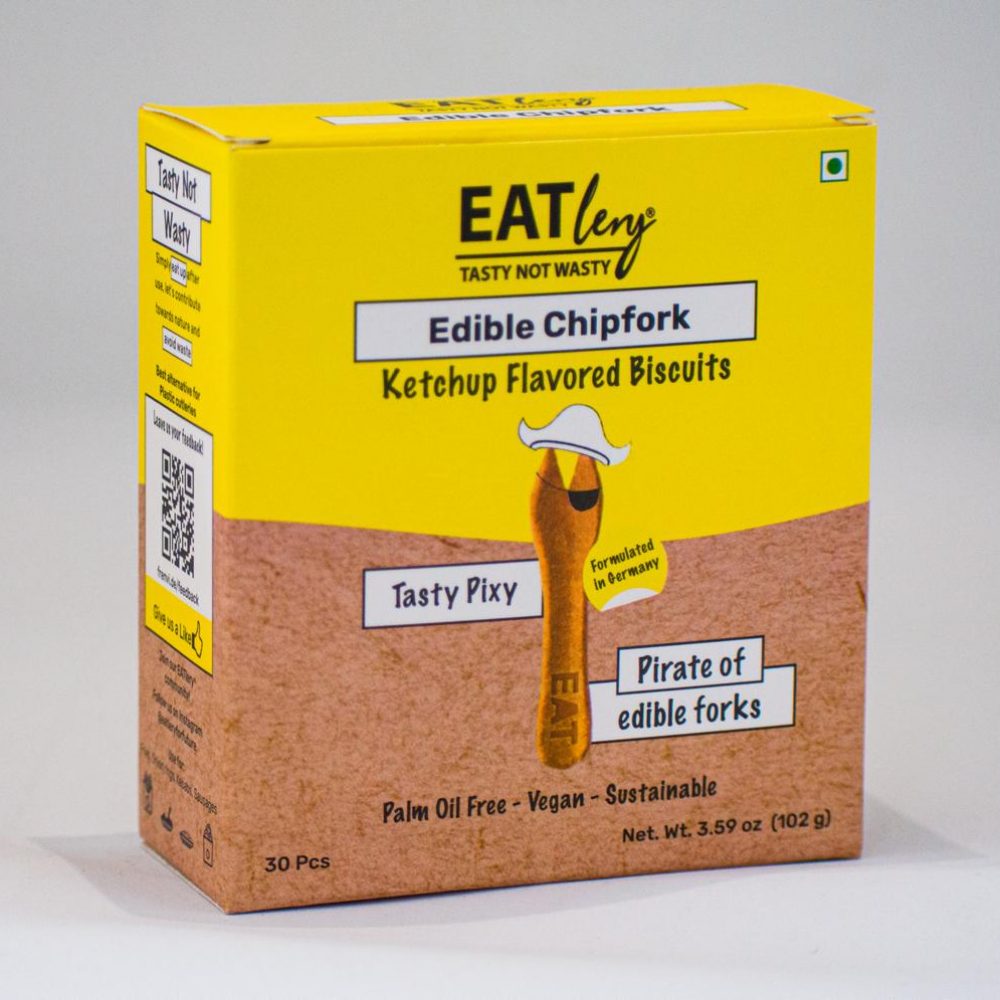 Fill out this form for any  queries and our support team will contact you shortly .
Still, have a question? Don't worry, you can contact our sales representative.