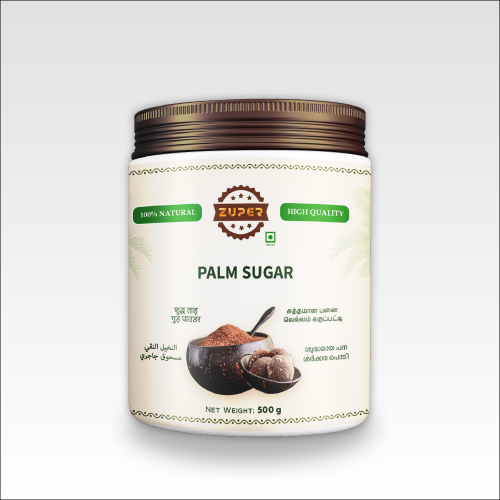 Palm Jaggery / Sugar is a treat to the taste buds. Made from pure Palmyra Palm trees usually found only in Tamil Nadu, this palm sugar is made without any chemical agents, hence all the natural minerals are retained without preservatives.
Palm sugar has low glycemic index.
Palm Sugar provides a good source of essential minerals
It has Natural contents that aids in the relief of migraine pain.
Iron and magnesium are plentiful in palm Sugar helps in treating anaemia.
Palm Sugar digests faster than refined white sugar
It is Natural cleanser that helps in cleaning of the lungs, intestines, food pipe, and stomach.
Palm jaggery could be substituted for refined sugar in all dishes.
Jaggery is a sweetener that is made from sugarcane.It is also known as unrefined sugar, which is prepared without the separation of molasses and crystals and is mostly produced in India. Jaggery has numerous health benefits and In Ayurveda its known for aiding digestion.
• Sugarcane Jaggery is a natural cleanser that can aid in liver detoxification.
• Jaggery is high in selenium and zinc, helps to build resistance to various infections.
• Jaggery powder helps purify blood and removes toxins.
• Consuming jaggery helps in maintaining iron levels and prevent anaemia.
• Consuming jaggery helps in maintaining iron levels and prevent anaemia.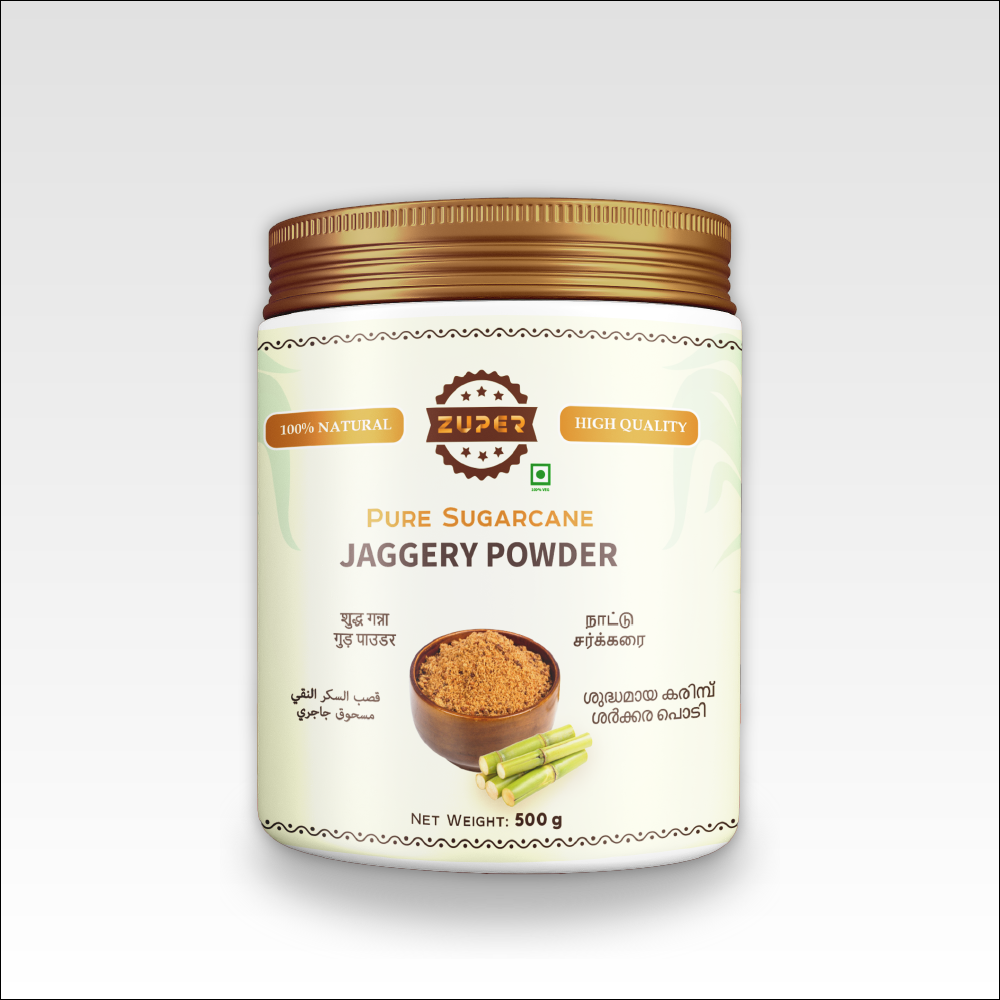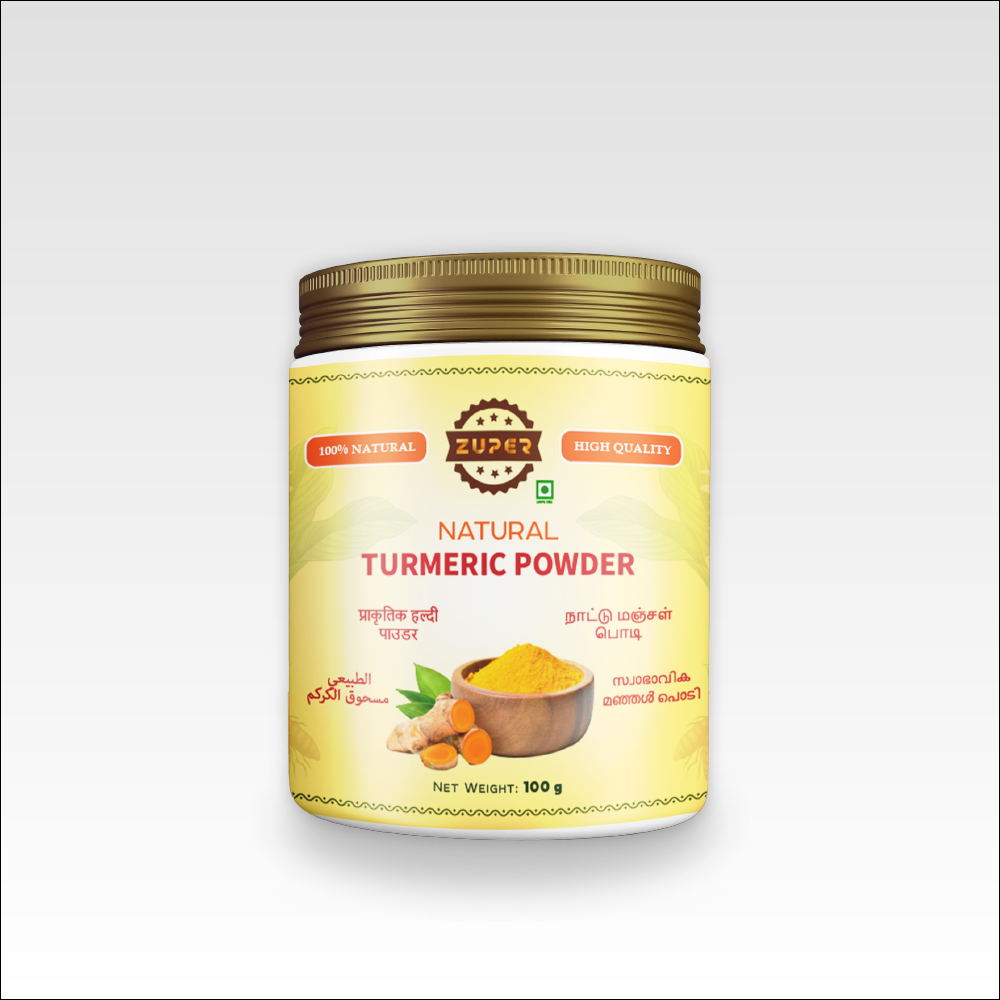 Curcumin is the main active ingredient in turmeric. It has powerful anti-inflammatory effects and is a very strong antioxidant.
We process our turmeric naturally by sun drying and powder them without any preservatives or chemicals in its pure natural form.
Turmeric powder has been used in used in India for thousands of years as a spice and medicinal herb.
Zuper Tamarind ( 90% Seedless )
Tamarind pulp is widely used for cooking in South and Southeast Asia, Mexico, the Middle East, and the Caribbean. The seeds and leaves are also edible.
It is used in sauces, marinades, chutneys, drinks, and desserts. It's also one of the ingredients of Worcestershire sauce.
Zuper's Tamaring is naturally sundried and peeled from the pods manually to retain its authenticity with taste.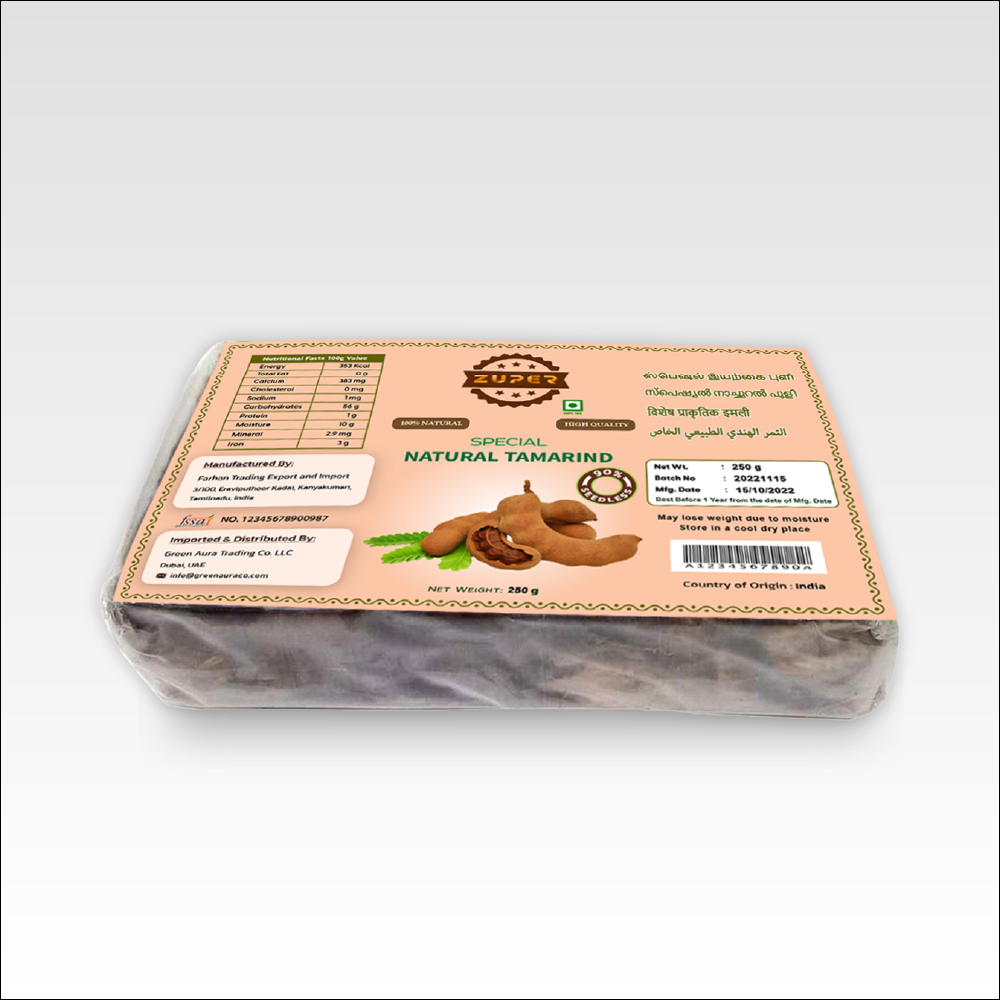 Fill out this form for any  queries and our support team will contact you shortly .
Still, have a question? Don't worry, you can contact our sales representative.